RETURN
---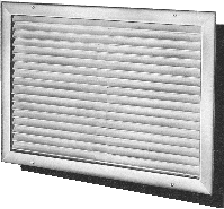 RETURN AIR GRILLE
AVAILABLE WITH OPPOSED BLADE DAMPER
MOD. RR
---
APPLICATION: Return or Exhaust grilles of all aluminum material provide the building owner the advantage of corrosion resistant construction and rugged durability designed to withstand the life of the structure.

.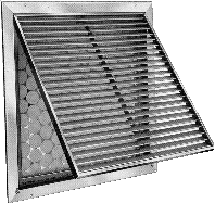 RETURN AIR FILTER GRILLE
MOD. RRP
---
FEATURES: An ingenious combination of frames makes this compact unit a fine addition to any decor, while providing efficient return air filtration (filter optional).