CEILING DIFFUSERS
---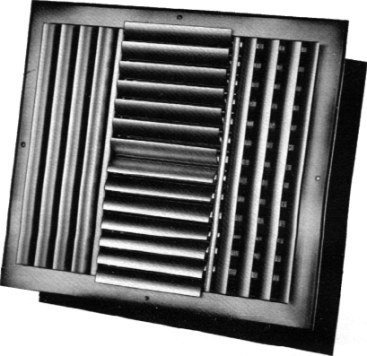 SQUARE & RECTANGULAR CEILING DIFFUSER
MOD. DAC
---
FEATURES: Curved blades may be set to produce air discharge patterns from 1,2,3 or 4 ways horizontal-to-full vertical downblow, or intermediate patterns between horizontal and vertical.

AVAILABLE:

In 1,2,3 and 4 ways
From 8"x8" to 24"x24" sizes in 2" increments.
Optional opposed blade damper.

..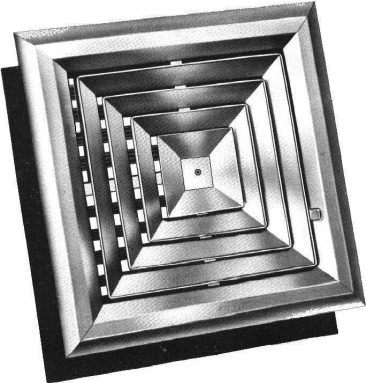 SQUARE & RECTANGULAR CEILING DIFFUSER
MOD. DAR
---
FEATURES:
All- extruded Aluminum construction
Standard finish is satin Aluminum. (Opcional off-white is Available).
ALSO AVAILABLE: Optional opposed blade damper